Welcome to any new, intrepid Italian readers who have found us recently!
For the rest of you, we've been featured in the Italian design magazine, IL24. Last month we showed the photographer around Hendrik and the moorings, so there's a bunch of photos, too.
Here's the article in its original Italian, or if you'd rather trust Google's translation, here's the article in quasi-English.
It's easy to miss the photo gallery at the bottom of the page, but for the extremely lazy, here are the Hendrik photos from it!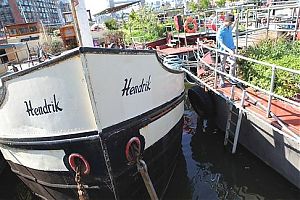 …a great view of the front of Hendrik…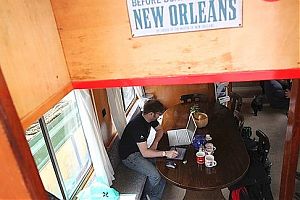 …a view inside the front door…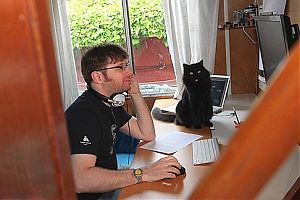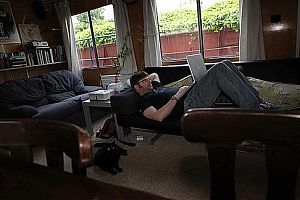 …James and Bosco – working hard!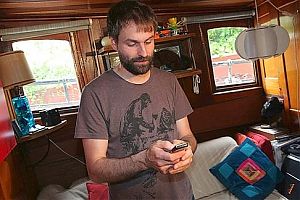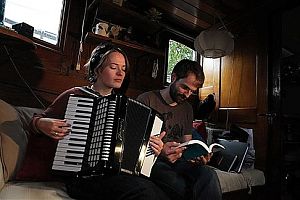 …and Euan and Rachel, our ridiculouusly lovely tenants in the Captain's Cabin (and doing rather more DIY than we are at the moment!)…
But do go and check out the rest of the article, because there's some good quotes from us and photos of a bunch of our fantastic neighbours, too.