Exactly one year ago today, Hendrik arrived in London after a 36 hour journey from The Netherlands over the North Sea. This was after a month and a half of watching the shipping forecast every day, living out of suitcases in James's parents' house, and hoping against hope that we'd be in our boat in time for Melissa's birthday.
It arrived in time, on the evening of her 28th birthday.
I'd love to say we celebrated the anniversary this weekend, but we were treated to the worst, coldest weather possible. On Friday we had a massive hail storm: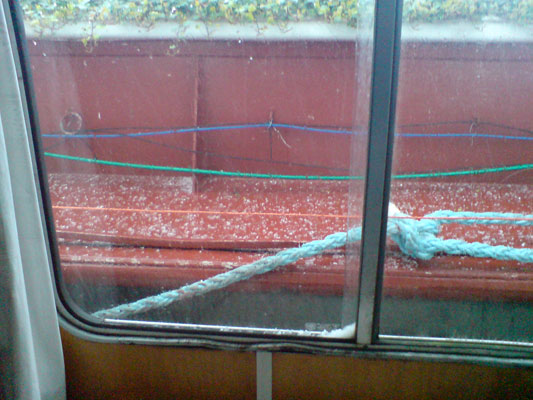 Then throughout Saturday, Sunday, and Monday we had snow flurries: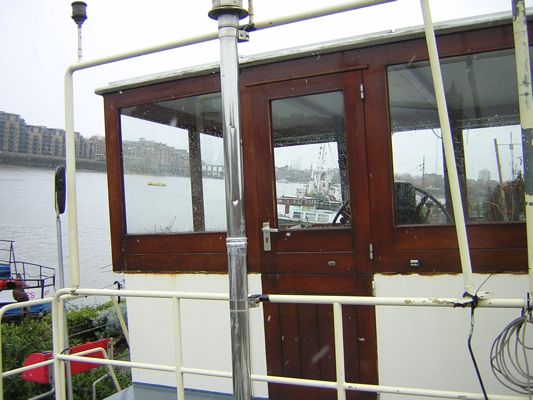 (it was much more impressive in person!) So with the freezing cold, we pretty much took it easy and stayed snuggled up in the captain's cabin, hoping for warmth and sunshine this summer. The funny thing is, what with the date of Easter moving around, the anniversary of our moving in actually happened before the anniversary of the boat arriving!