A warm and sunny long weekend gave us lots of opportunities to get work done around the boat!
Saturday involved lots more angle grinding on the deck (and the realisation that we could get twice as much done with a second angle grinder), a trip to the wood merchants to collect the beautiful oak and mahogany-a-like tongue and groove for the back wall of our captain's cabin bedroom, the purchase of a second angle grinder at B&Q, and finally a bunch of patch painting on the deck and our first coat of grippy paint onto the gunnel where we regularly step aboard.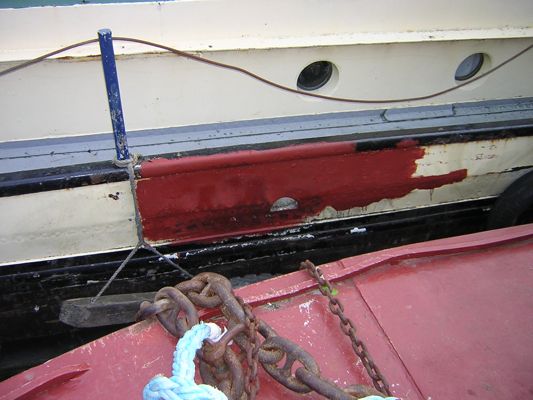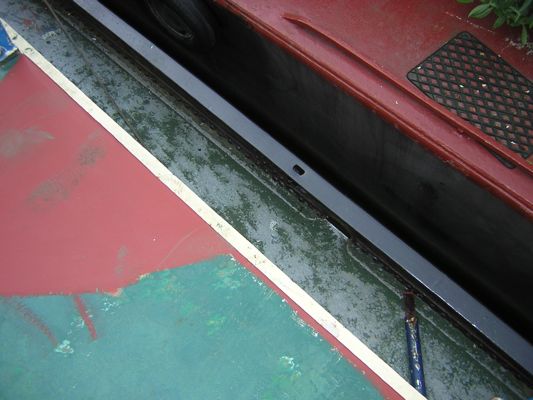 Then Sunday and Monday we attacked the shower off the saloon. Nikolaj had to rip off a portion of the wall when he was connecting the new hot water supply, and rebuilding it wasn't very high on our priority list while we had the captain's cabin shower to get clean in. But not being able to shower at low tide (due to the angle of the outflow from that shower being ever-so-slightly uphill when we're settled) is getting very tedious when it coincides with that time between waking up and leaving for work, so we're pushing ahead to make this other shower watertight…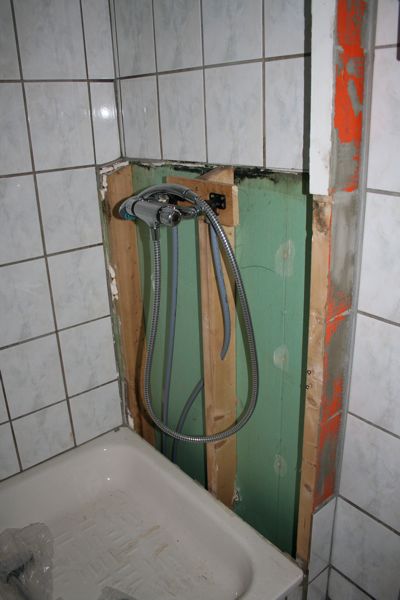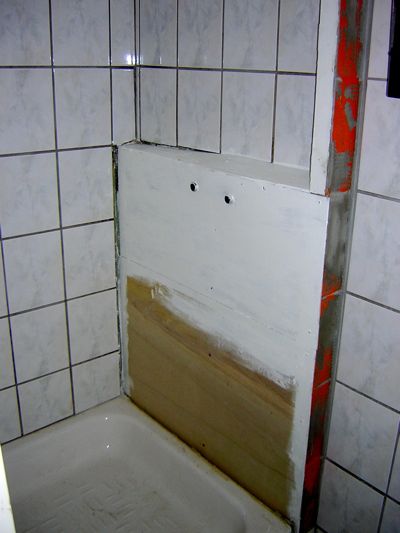 We ran out of primer to finish that up and start tiling, but hopefully that will be done awfully soon. We very luckily discovered a spare pack of tiles in the hold, so at least it'll match, but beyond that we're not too fussed how it looks as this will all get ripped out in 5-10 years' time when we rip out all the tiny toilet cubicles and make one big über bathroom for ourselves…
There should be more progress reports soon, since both of us are taking the day off tomorrow to grind down more spots on the deck while the weather's so nice. We have to take advantage of the nice weather while we have it!