We both took the day off work yesterday to continue grinding the deck. The green paint dust was proving to be a bit of a nuisance, as you can see.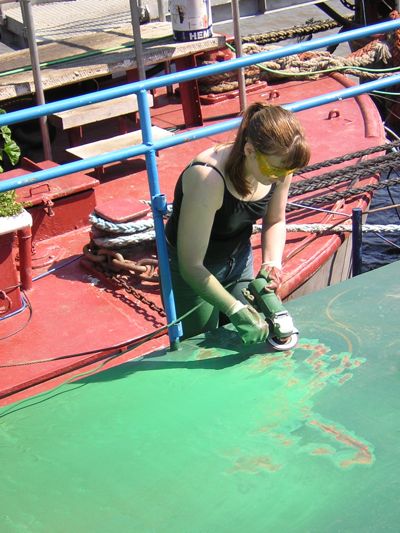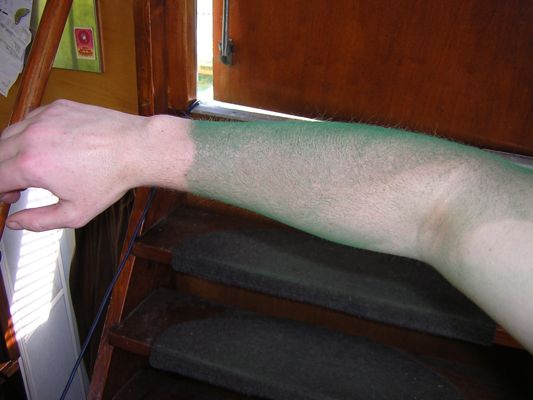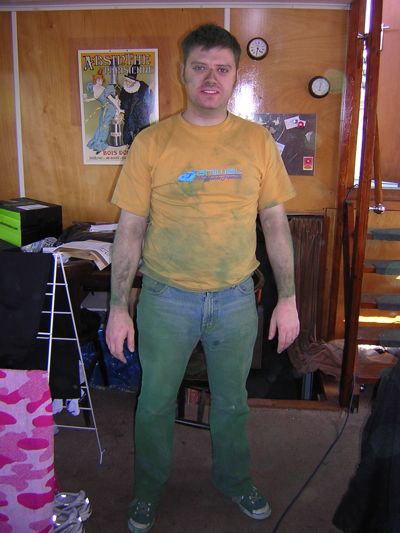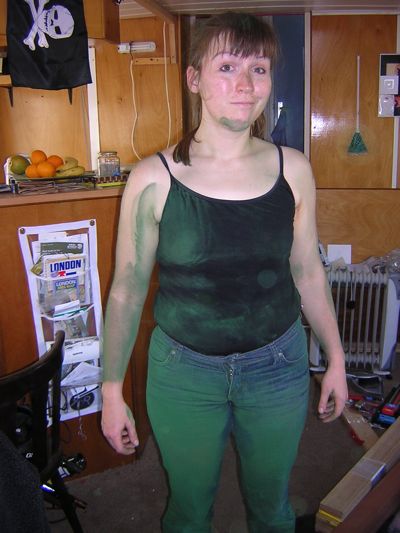 We ended the day thoroughly exhausted (James was very nearly falling asleep in his supper) with still a good half of the deck remaining. Good thing we've got a fresh recruit coming to help on Saturday…
Edit: ok, I'm getting sick of being asked "why aren't you wearing masks?" so I'm just going to address this right now – we have masks, those white ones with elastic that look like hospital masks. But if you've ever worn one with any sort of goggles, you'll also know that mask + goggles = fogging. And frankly, we'd both rather inhale a bit of paint dust and blow green tissues for the next few days than grind off a thumb.