Just in case you were in any doubt that boat people are crazy… Melissa ran 10k today for the RNLI. In the pouring rain, wind, and cold!
Really, as it turned out, the rain wasn't as big a hindrance as the sight of thousands of runners overtaking you even when you know you're running way faster than usual! 54 minutes was the target time – but Melissa ended up finishing in 51:13, a whopping 2 minutes faster than her previous personal best!!
The Lifeboats cheering crew were great support out in front of their central London station, and James braved the wet weather to get some nice photos, too.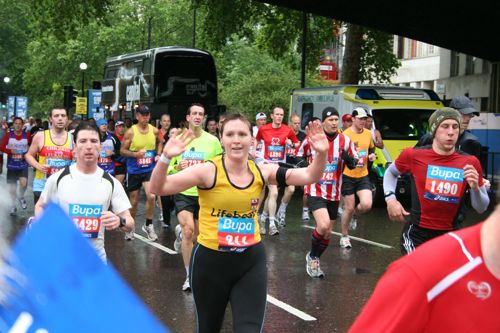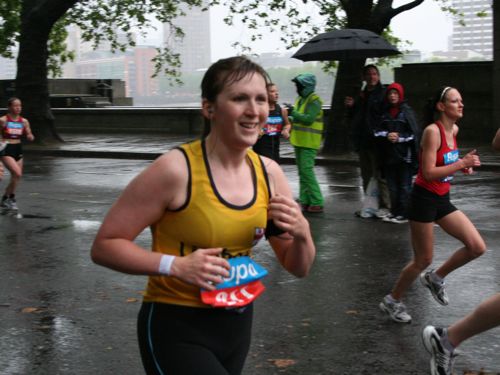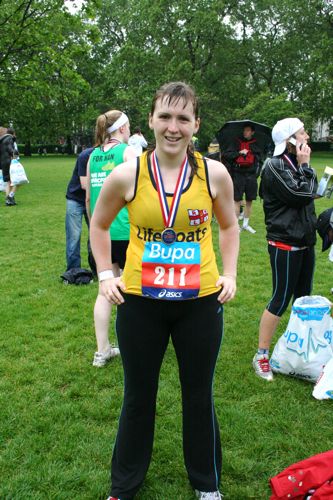 If you haven't had a chance to donate to the RNLI yet, you've still got a few more days! Thanks very much to everyone who's already given!